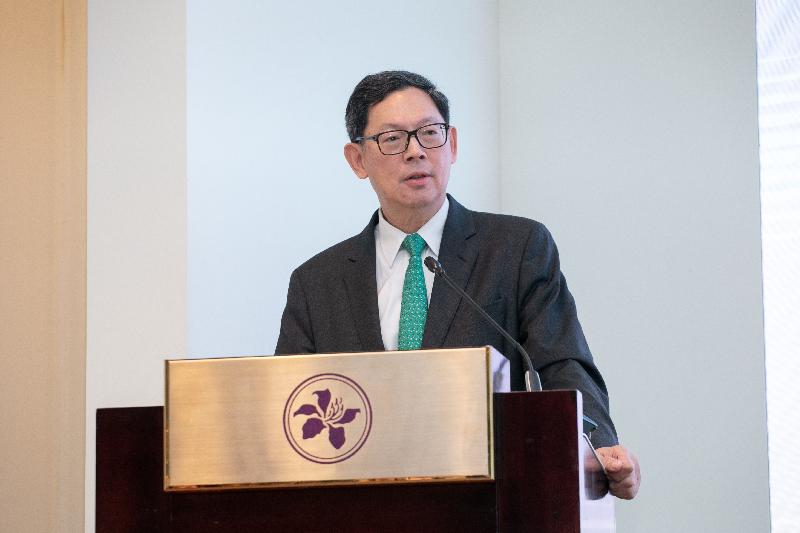 Hong Kong is the leading asset management centre in Asia. FoE (HK) is pleased to see that HKMA will adopt a principle that priority can be given to Green investments. The government should demonstrate its green finance leadership by not only investing in green projects but also divesting from fossil fuels, and also encourage asset owners and investors to do so. Over 1,000 institutions with almost USD $8 trillion have committed to divest in fossil fuels.
The Hong Kong Monetary Authority (HKMA) today unveiled three sets of measures to support and promote Hong Kong's green finance development. Climate change is universally regarded as the biggest threat to humanity. Friends of the Earth (HK) ["FoE (HK)"] lauds these measures and believes that they will help alleviate climate change.
Hong Kong is one of the top three international finance centres. However, the city ranks poorly compared to its traditional peers and even neighbouring cities on green finance, being placed 31st on the Global Green Finance Index. FoE (HK) welcomes the establishment of the Centre for Green Finance (CGF) under the HKMA Infrastructure Financing Facilitation Office (IFFO) to strengthen our position as a global green finance hub.
To promote Green Finance in Hong Kong, FoE (HK) launched a "Green Finance Blog" on Earth Day 2019 (https://www.foe.org.hk/greenfinanceblog/). FoE(HK) will also announce our Green Finance Roadmap for Hong Kong on the World Environment Day, 5 June 2019.
香港金融管理局 (金管局)今日公布三項措施以支持及推動香港綠色金融發展。氣候變化已被全球公認為對人類最大的威脅,香港地球之友歡迎相關措施並認為有助緩減氣候變化。
香港是亞洲領先的資產管理市場,本會樂見金管局優先考慮綠色投資。政府除了投資綠色項目,同時應向化石燃料撤資,並鼓勵其他資產擁有人及投資者跟隨,以展示出綠色金融領導地位。現時全球已有擁有約8萬億美元資產的超過1,000個機構承諾向化石燃料撤資。
香港是全球三大國際金融中心之一,可惜在全球綠色金融指數(Global Green Finance Index)只排行31名,綠色金融發展不敵傳統金融中心以及鄰近城市。本會歡迎在金管局基建融資促進辦公室下成立綠色金融中心,以鞏固香港綠色金融中心的地位。
為了推動綠色金融發展,香港地球之友在2019年世界地球日推出綠色金融網誌(https://www.foe.org.hk/greenfinanceblog/) ,並會在2019年6月5日世界環境日宣布本會提出的香港綠色金融路線圖。